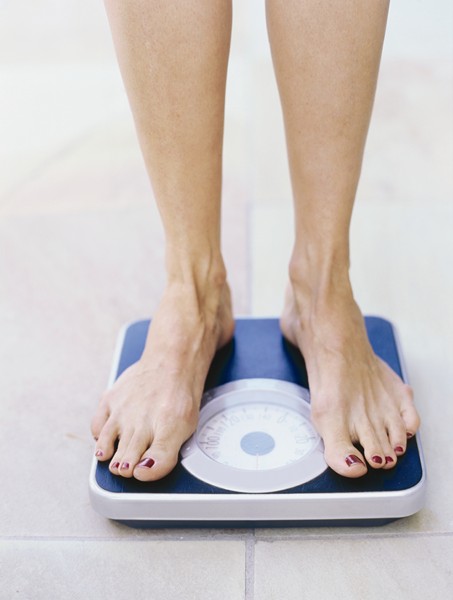 We are unfortunately reaching the point of no-return with Obesity in America. In 1980, 35% of Americans were overweight to obese. By 2010, more than 65% of Americans range from overweight to obese. (Source: Behavorial Risk Factor Survelliance System, CDC).
And while the increasing percentage of adults has leveled off, childhood obesity continues to soar as an epidemic. It is suggested that for the first time in our country's history, this next generateion will live shorter lives than their parents.
Obesity is a key contributor to other illnesses, such as:
Stroke

Dyslipidemia

Hypertension

Osteoarthritis

Type 2 Diabetes

Gallbladder Disease

Coronary Heart Disease

Sleep Apnea and Respiratory Problems

Some Cancers (endometrial, breast, and colon)
And according to the American Journal of Epidemiology (2011), 1 out of 2 obese people will die prematurely due to complications associated with their weight.
The Wikipedia has devoted an article entirely to the
Epidemiology of obesity
:
"The United States has the highest obesity rates in the developed world.[2] This is a long-standing phenomenon: already by 1962, 45% of adult Americans were overweight, and 13% of adult Americans were obese;[34] these numbers were already higher than obesity rates observed in most developed countries as late as 2001-02. From 1980 to 2002, obesity rates have doubled, reaching the current rate of 33% of the adult population.[35] As of 2007, 33% of men and 36% of women are obese.[36] Rates of obesity vary between social groups, with minorities and low-income individuals more likely to be overweight. The rates are as high as 50% among African American women.[37] Geography is a major factor. The American South has been described alternatively as "Stroke belt", "Obesity belt", or "Diabetes belt", to reflect the fact that all residents of the region have high incidences of these three conditions, compared to people of the same race/ethnicity elsewhere in the country.[38] The lowest obesity rates of major racial/ethnic groups across 50 states are thought to be among non-Hispanic white residents of Colorado and Hawaii, at around 16%. However, these numbers are based on self-reported height and weight data and likely to be underestimated (the bias is so large that, for example, estimates of obesity that rely on self-reported data arrive at the rate of 22% among non-Hispanic white females, whereas studies that involve direct measurement show that the rate is closer to 34%.) [39]
The prevalence of class III obesity (BMI ≥40) has increased the most dramatically, from 1.3% in the late 1970s,[40] to 2.9% in 1988-94, to 4.7% in 2000,[41] to 5.7% in 2008. Among African American women, its prevalence is estimated to be as high as 14%.[42]
The overall rate of obesity began to plateau in the '00s, but severe obesity and obesity in children continued to rise.[36] In January 2010, a study published in the Journal of the American Medical Association found that the obesity rate for American women has remained constant over the last decade, with only small rises amongst men and children.[43]
Obesity is one of the leading health issues in US society, resulting in about 300,000 deaths per year in the United States.[44] About 65 percent of Americans are now considered either overweight or obese.[45] According to National Health and Nutrition Examination Study collected between 1970s and 2004, overweight and obesity prevalence have increased steadily among all groups of Americans over the past three decades.[46][47]"
Solution to this seems simple: lose weight. But that isn't necessarily true of all diets. They can make you lose the wrong type of weight.
If you're like 65% of Americans, overweight or obese, now is the time to achieve a healthy weight that's right for you. And the good news is that you don't have to lose a lot of weight to reduce your risk for disease and improve your health. A modest weight loss of 5-10% in body weight (10 lbs. for example) can significantly reduce your risk of developing type 2 diabetes and coronary heart disease and can also help lower blood pressure and cholesterol levels. Achieving a healthy weight starts by watching your caloric intake and the best way is to make modest decreases in the amount of food you eat each day combined with a significant boost in your level of physical activity. Commit to a comprehensive weight management program, designed to help your body preserve lean muscle which is essential to weight management success. Preserving lean muscle while you lose weight from fat helps preserve your metabolic rate or your ability to burn calories. The only weight loss or management program I've found to preserve lean muscle mass while reducing fat is the
Cinch Inch Loss Diet from Shaklee
. You may have seen my other articles on this point, which go into much more detail. The short and long of it is that Shaklee scientists have found from their studies with sports nutrition that the amino acid Leucine is vital to ensuring the body preserves muscle and burns fat. To do otherwise, lowers your metabolism and puts you on a yo-yo cycle of gaining and losing weight, but really only losing muscle volume. And feeling more and more lousy, more and more of the time. Muscles are needed to keep your metabolism up, and feeling your best. If you have questions about the
Cinch Inch Loss Diet
, please check out the
Cinch Frequently Asked Quesions
.
More information about the Cinch Inch-Loss Diet Plan can be found as linked below:

Learn about the real science behind the Cinch Diet Plan | Introductory sampler now available.
Related Weight-Loss Articles: